Whiskey Cove Saturday Night Shakedown
With a big old deck party, barbecue and Whiskey Cove Saturday night shakedown, summer has arrived in the Great Bear.
A flavourful collective of Denny Island characters and some solid Heiltsuk Nation representation ushered in summer and enjoyed a casual local night not seen for years.
The sunset was fine, weather sublime and no talk of pandemics.
An oddity by 2022 standards, this beauty Bella Bella night was way more exception than norm. It seems we missed out on Spring this year. Cold, wet and wintry weather rolled into late June, with mountain snowpacks accumulating and soggy days at sea level. Changing climate wasted little time messing with our coastal mojo.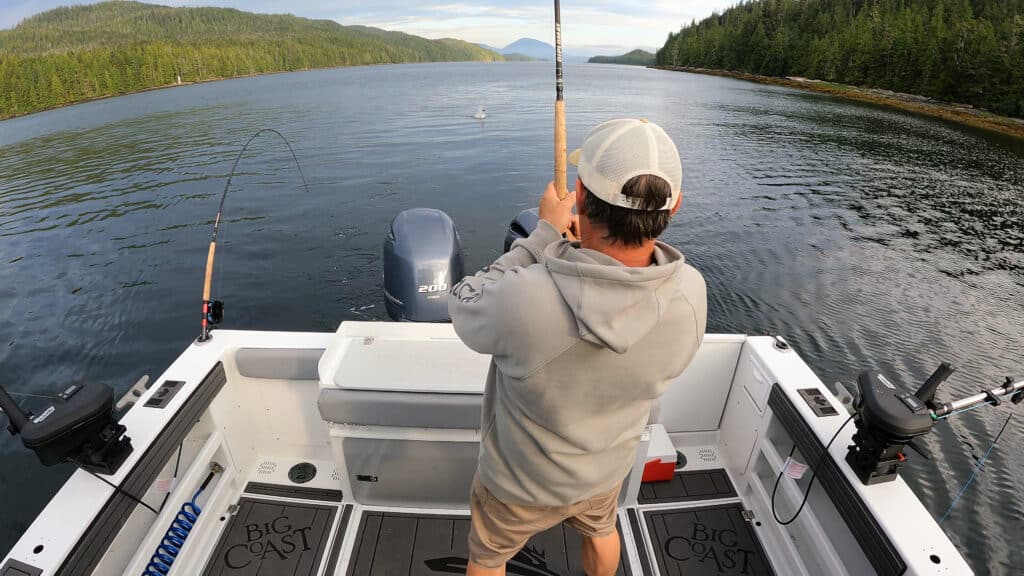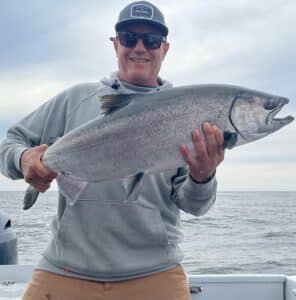 Flip Flops & Feverish Fights
I got a taste of summer with a couple nice days at Duncanby Lodge in Rivers Inlet last week.
Fishing has generally been slow on the Central Coast, but we tackled a few nice fish and kept breaking in the new Islander TR3 Blackout reels.
One day in flip flops was fine featuring a couple feverish fish fights. And Duncanby Lodge….life is good!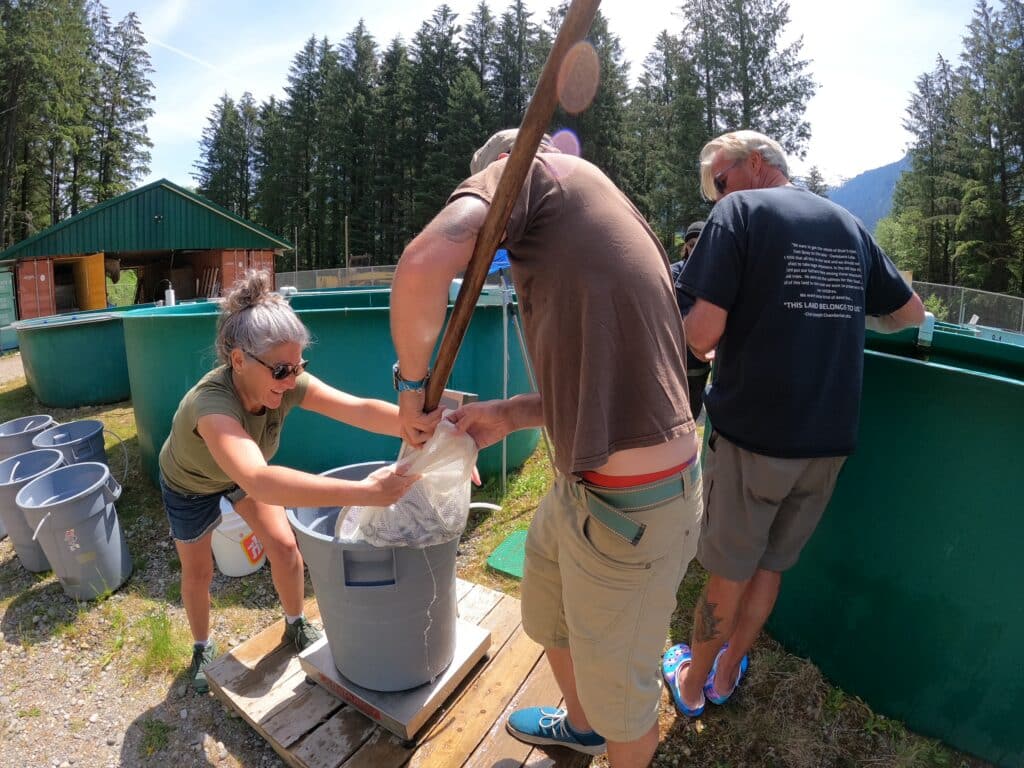 Summer Salmon Sendoff
An added bonus on our Rivers Inlet trip was a sunny day in Wuikinuxv Village for the release of the Wannock River Chinook fry from Percy Walkus Hatchery. It was cooking hot at the head of Rivers Inlet but very rewarding to watch the last of the 2022 fry head into the Wannock waters.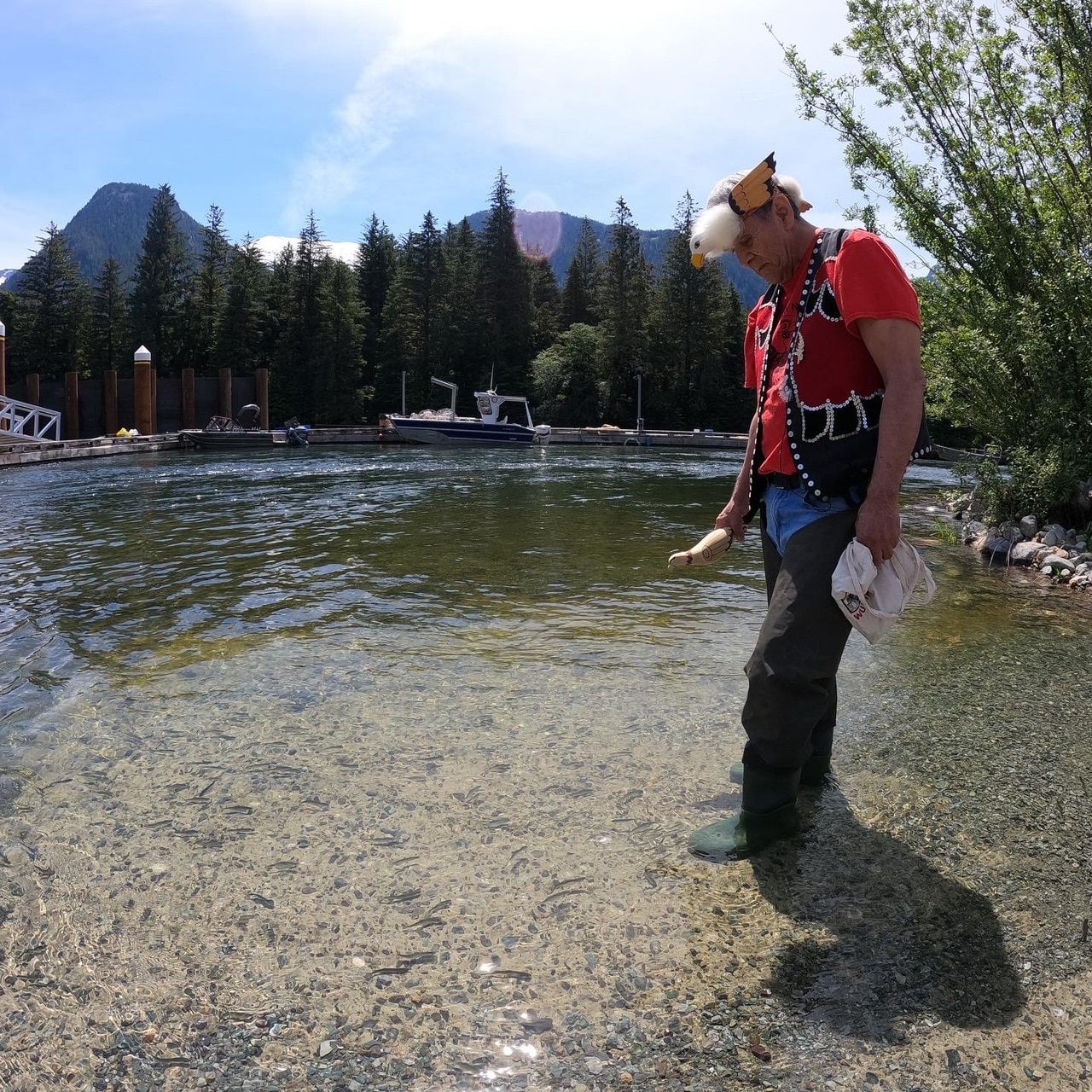 Hereditary Chief George Johnson was on hand with a beautiful prayer and summer salmon sendoff.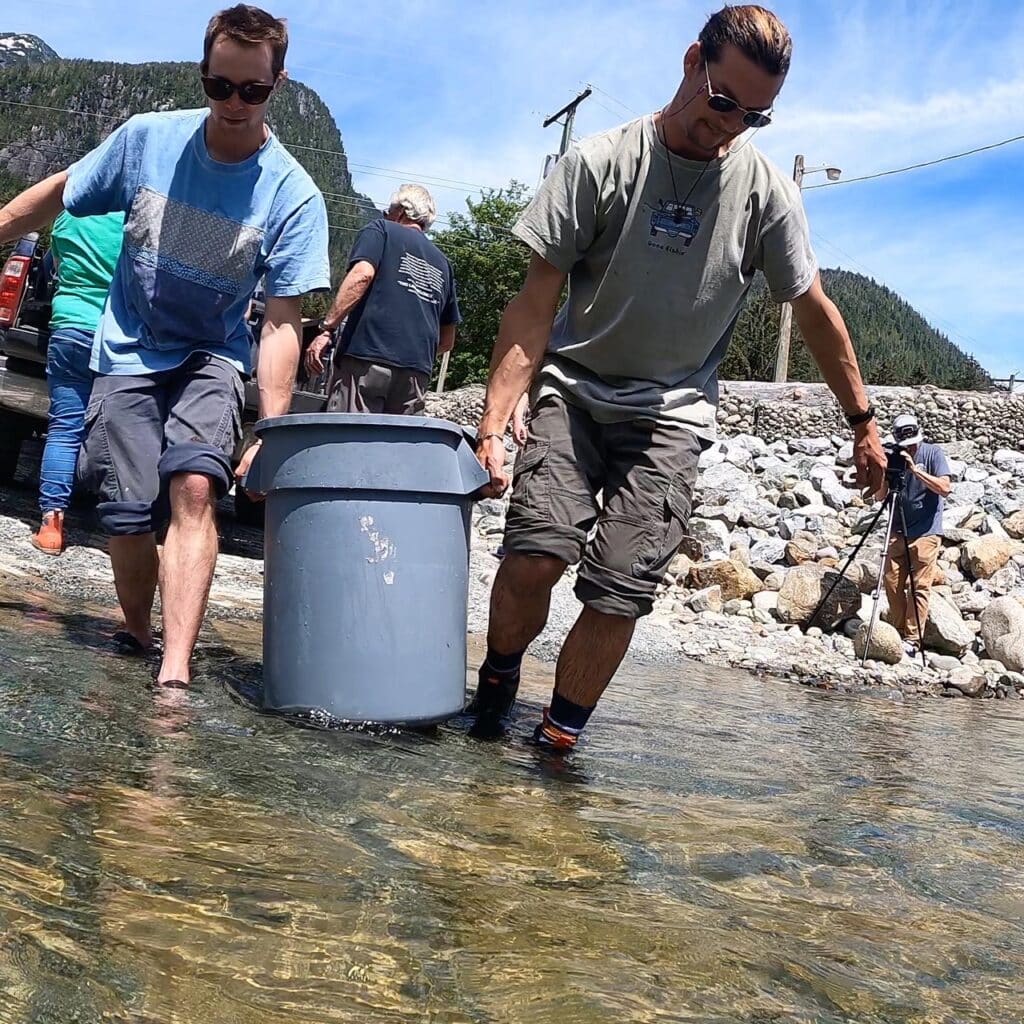 Straight to Barbeque
I've been up in Great Bear for almost a couple weeks now. And everything seems a little late. Just like it did in Bute Inlet in May with minus temps and snow. Just like all my Vancouver trolling days flanked by snowy mountains. Winter spring fishing this year seemed to last till June. And that's not an endorsement.
Luckily weather is turning and I've had a few awesome trolling days and nights, getting myself re-acquainted with old Central Coast tacks and familiar haunts. I've caught a couple smaller Chinook on night bite that went straight to barbecue. And that…doesn't get any better
Like most anglers in these parts and this time of year, I'm just about ready for big Chinook season. The boat is gold and the gear is tight. I've got three new TR3s all decked out and a half dozen rods at the ready. There's also a pair of LX3.8s with 9wt boat rods on full standby! All the Garmin upgrades are done and electronics fully dialled in. Riggers…new and shiny!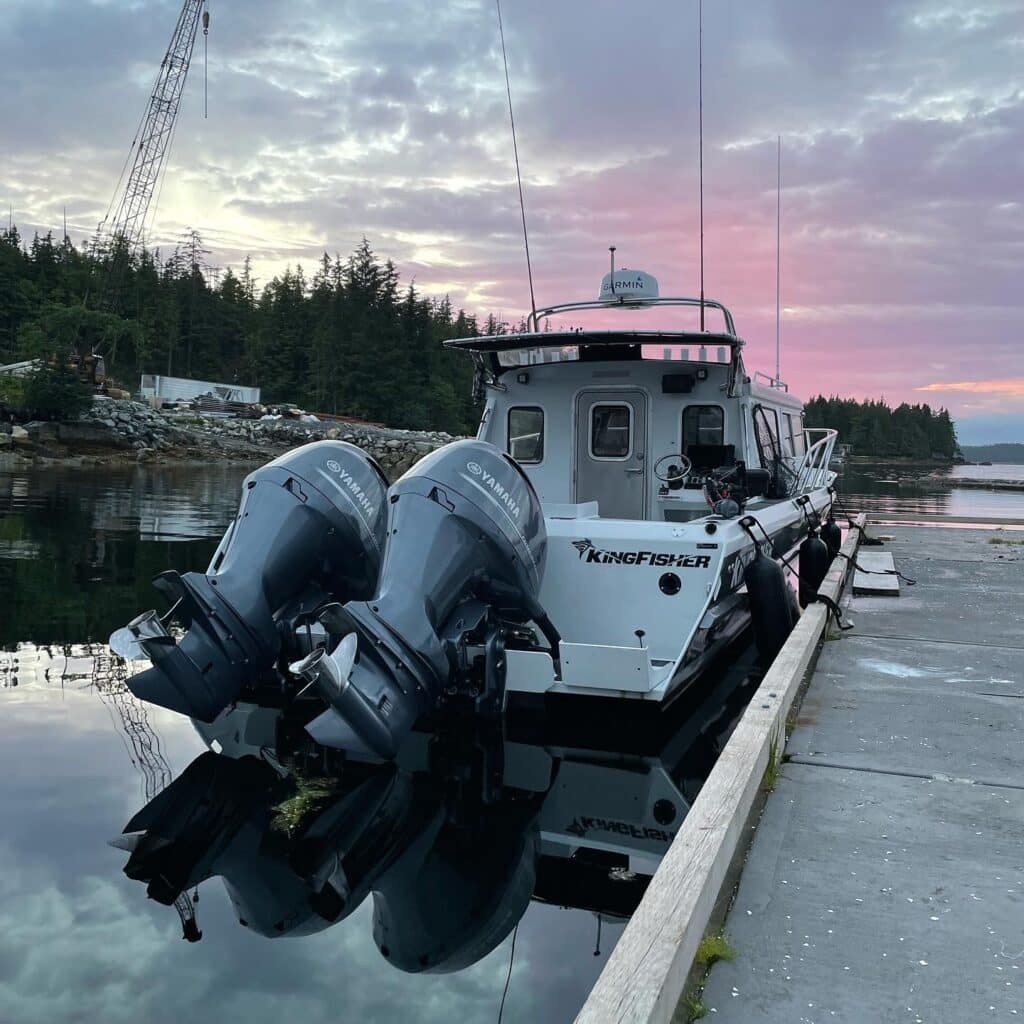 Of course, the responsible angler is doing their part these days, and helping out with DNA sampling or fisheries wherever they can. In Vancouver we're happy to be part of DFO's Avid Angler program, collecting Chinook samples from Georgia Straight. Up here in Bella Bella, our crew is chipping in with scale and DNA sampling for Heiltsuk Nation. People that love salmon all need to work together and lead by example.
It's the Percy Walkus Hatchery way!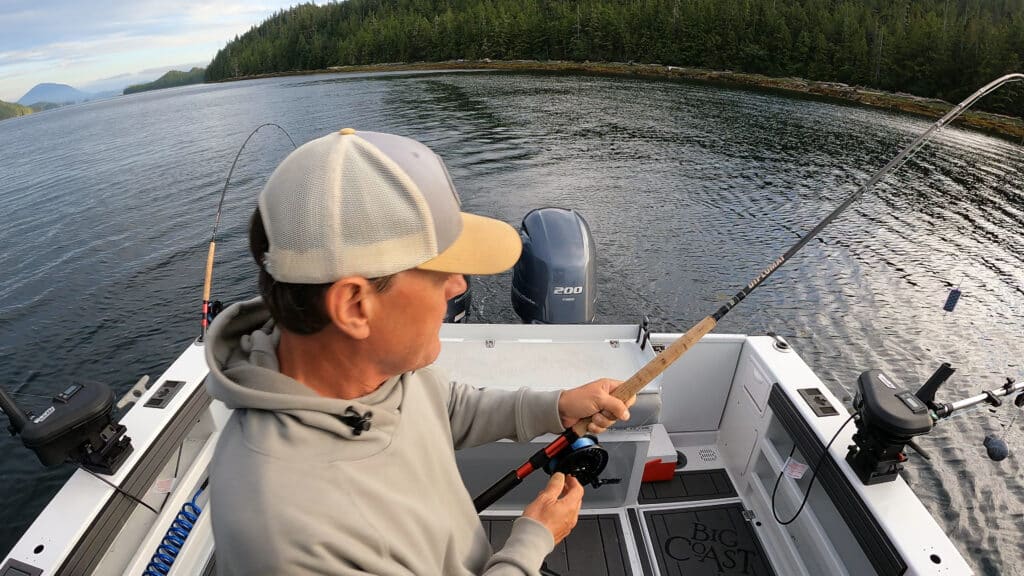 It's been a pretty chill Sunday hanging out on Denny Island after last night's festivities. There's no wind so figured I'd gear up for a night troll. It's light out past 10pm now and no wind on this early July evening. So I'm checking out for a solo Great Bear trolling mission. Five minutes from the dock. An old guy named Smoky got a mid-forties two nights ago and there's some palpable excitement in these parts. The big Chinook are finally starting their annual migration South through the Great Bear Rainforest. And summer appears to finally have arrived.
Tight Lines and Summertime Trolling!
-Tim Milne
Since 2008, you'd be hard pressed to find an angler who has fished more stretches of British Columbia's coastline than Tim Milne. Every summer Tim puts his Kingfisher in the water and travels up and down the coast fishing and filming as he goes for his TV series Big Coast.