Buzzer Beater Tyee
My father, like his father before him, introduced me to the great outdoors and the sport of fishing. 
One of my favourite trips together was a Friday after work, it was the last day of week 2 in the Great Ontario Salmon derby. The weekly leader was sub 30lbs (rare at the time) so the anticipation of catching something larger was all encompassing. 
5 o'clock Rang at the Office
My chair was still spinning as I tore out to the parking lot and sped toward the marina. I met my father there and we set out as we usually did to find that one fish worthy of the almighty leaderboard. With scales closing shortly, that evening it was down to the wire when my Islander started singing a BIG tune. Looking at the bottom of an MR3 spool equals lots of excitement, which is usually followed by anxiety and a pile of panic. "Turn the boat around" was the next course of action after "semi" clearing the remainder of the spread; the battle continued for what felt like forever before net met water and fish met deck.
Time to Hammer Down
Now a freshwater Lake Ontario Tyee is a pretty special thing, we don't see the same class of fish as the west here in the east, it really is a moment worthy of silence. If you've been fortunate enough to witness one on deck looking up at you then you know a scale isn't required. Hammer down was the next course of action as scales closed in minutes and late entries would roll over into the following week. 
Now picture 5000 + RPM screaming for shore nets and tackle flying all over the boat; my face lit up like the fourth of July guarding the precious cargo still in the net in the back of the boat. May or may not have been on plane through the pier heads and into the marina; who can say, but we crashed into the gas dock to weigh in with moments to spare.
The controversial buzzer beater fish that didn't come to light until the follow day (weigh station was late reporting) and after the wrong recipient was awarded the weekly winner, we were finally rewarded the win with our prized Tyee.
It was quite a ride and an experience I got to share with my father by my side. One I will always be thankful for and one I will never forget.
– Mat Urbanski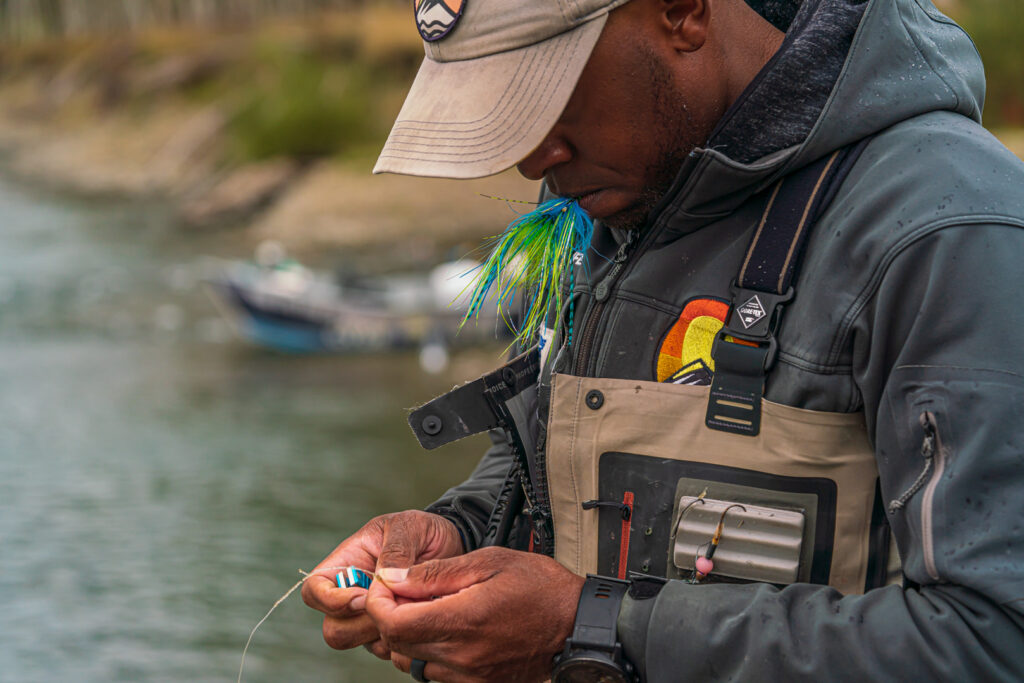 The "Safety Knot"
Having a parent watching over you when you're young is one of the safest feelings you can experience as a child. Knowing that everything is going to be ok in a situation you are not sure of brings some peace to let you continue enjoying being a kid. My father gave this to me growing up and as a fisherman just starting. He gave me guidance and the "safety knot," which I use on many knots I tie today.
The safety knot was taught to me when learning the proper way to tie fishing knots when I was around 5 or 6. I had not discovered the many knots I know now and was getting going with a very simple but essential knot, the clinch. My Dad told me that if I were to tie a small overhand knot on the tag end of the line (that most people cut off), it would stop the knot from slipping out if not completely laid down or tied incorrectly. As a kid, this was a gem and gave me a lot of confidence to land a fish because the safety knot was there to protect me.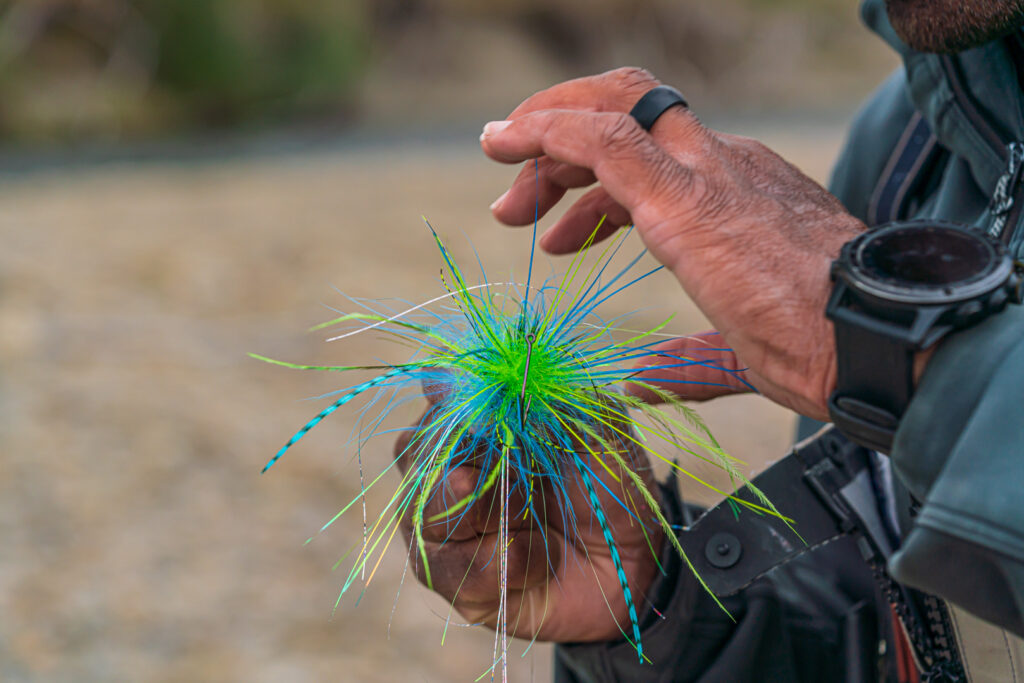 A Continuing Memory
To this very day, I use the safety knot as much as possible as a continuing memory of what my Dad taught me as a child. I've had some incredible moments on the water, and this is my way to have my Dad enjoy those experiences with me as an adult.
Happy Fathers Day!
–Lael Johnson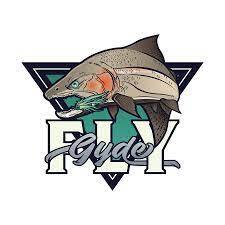 Memories that Stands Out the Most
Some things are forever etched into your mind.  And when it comes to fishing I have a lot of special memories but the one that most stands out most vividly is the very first trout I caught.  I was 8 years old at the time and already a pretty avid saltwater salmon fisher as dad and I were out every weekend during the summer months. 
Coho and chinook stocks in the Gulf of Georgia back in the late 60's and 70's were healthy and the catching was good. Once the summer and early fall ocean salmon season ended I would keep asking me dad to take me lake fishing. One mid November morning we drove out to Deer Lake in Burnaby armed with a spinning rod, red and white plastic bobber and a can of dew worms. It was raining and cold and dad decided to stay in the car and read his Popular Mechanics magazine while I stood at the shore of the lake watching for any movement of my bobber.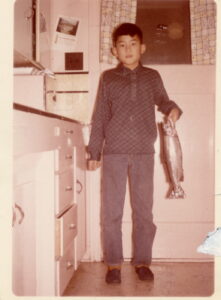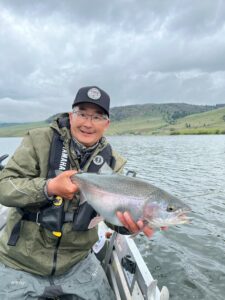 A Lifetime Chasing Trout
I'll never forget the feeling I had when that bobber dipped down and then skip across the rain dimpled water.  I landed what I thought was a gorgeous rainbow trout of about a couple of pounds.  I was so proud of my first trout that I kept it.  I remember my mom frying it up for dad and I for lunch that day.
That wet, miserable day some 60 years ago lit the fire for a lifetime of chasing trout and other fish in lakes and rivers. I could not thank my dad enough for taking me fishing that day.
–Brian Chan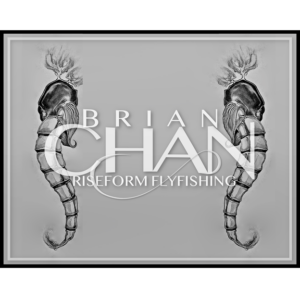 Big Breakers on the Hunt for Lingcod
My father first introduced me to fishing when I was 12 or 13. He took me through the Nitinat Narrows and we would head out in our little aluminum boat in search of ling cod and bottom fish. I was always terrified seeing the big breakers at the Nitinat Bar, but we always made it through without incident.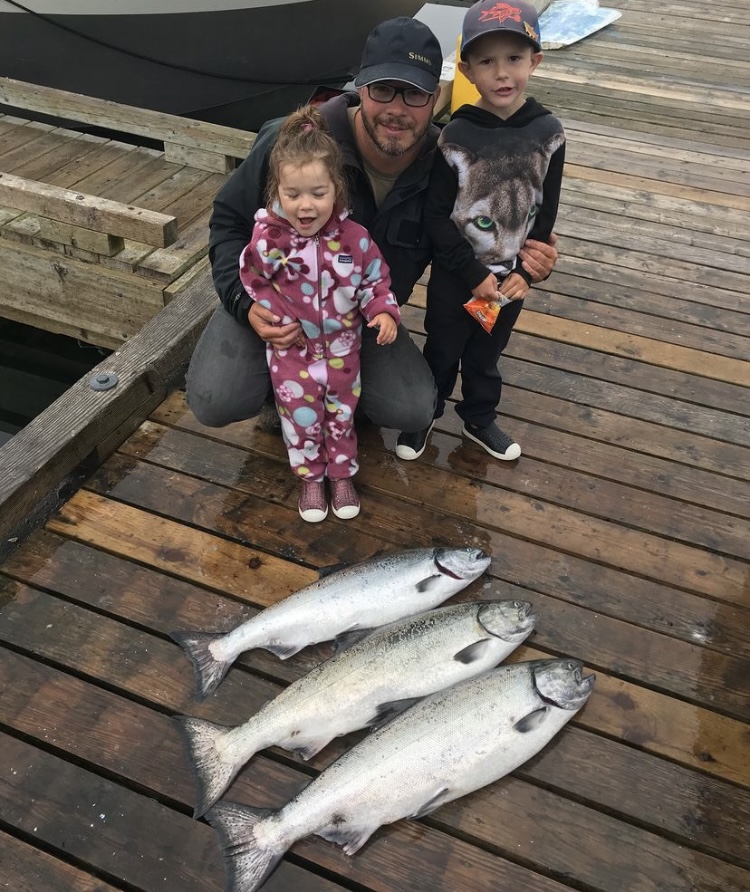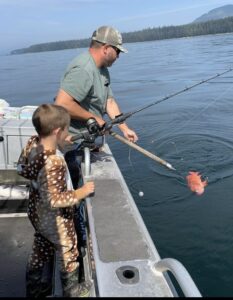 Thank you Fritz!
To this day I fish and make a living fishing those same waters. I can thank my dad for showing me the beautiful west coast and how awesome and powerful the ocean is. He taught me to love and respect the ocean. Now being a father, I will pass on the knowledge I learned to my children. 
Happy Fathers Day to my dad Fritz. 
-Nelson Karger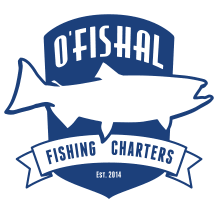 Tight Lines & Happy Father's Day to all!