By Tom Johannesen
What does sportfishing mean to you? This might sound like an odd question to ask an angler, but you would be surprized at the variety of answers I received from such a simple question. For some anglers, fishing is an important part of there lives for the sole reason of survival and for others it is a way to unwind and decompress from a fast-paced city life. For the vast part of the fishing community, it's simply a good excuse to spend a little quality time with good friends and loved ones.
The word fishing is defined in many ways as it covers everything from commercial fishing to competitive fishing and everything in between. Personally, I like the name sportfishing as it simply replies it is actually a sport and not just a way to fill a freezer with dead fish.

Unwinding with family and friends
It is sure nice to see that anglers of all ages embark in sportfishing as a way to spend time with loved ones. As for myself some of my fondest memories in life were sitting on Ross Lake or fishing in the waters around our cabin on Keats Island with my Dad. I still remember how tough it was to get up at 4:30 am to head to Gibson's for live bait but once on the water I never regretted it for a second. For me it was all about spending time with my Dad and for him it was about spending time with his youngest son. That said we did always try to bring home fish for dinner as catch and release was uncommon in the seventies.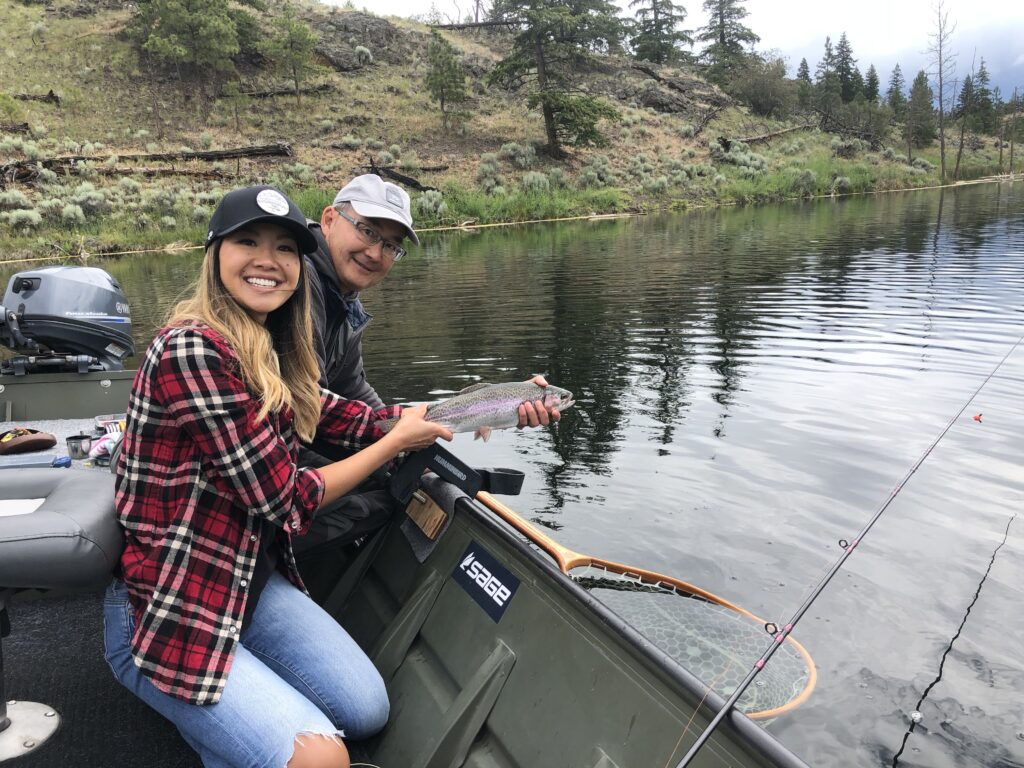 For many there is nothing more gratifying then sitting in a boat sharing stories with someone you are close too. Personally, this is why I feel there are numerous commercials and ads depicting that exact seen with an adult and child spending a little quality time on the water. The quantity of fish being landed is totally irrelevant as its more about the time spent together and less about what is caught. No phones, computers, or interruptions, just the sounds of waves lapping on the boat and loons crying off in the distance.
When children are brought up into a fishing family the love of the sport is often passed on to future generations. In fact, I have often seen three generations of a family fishing on a lake at the same time.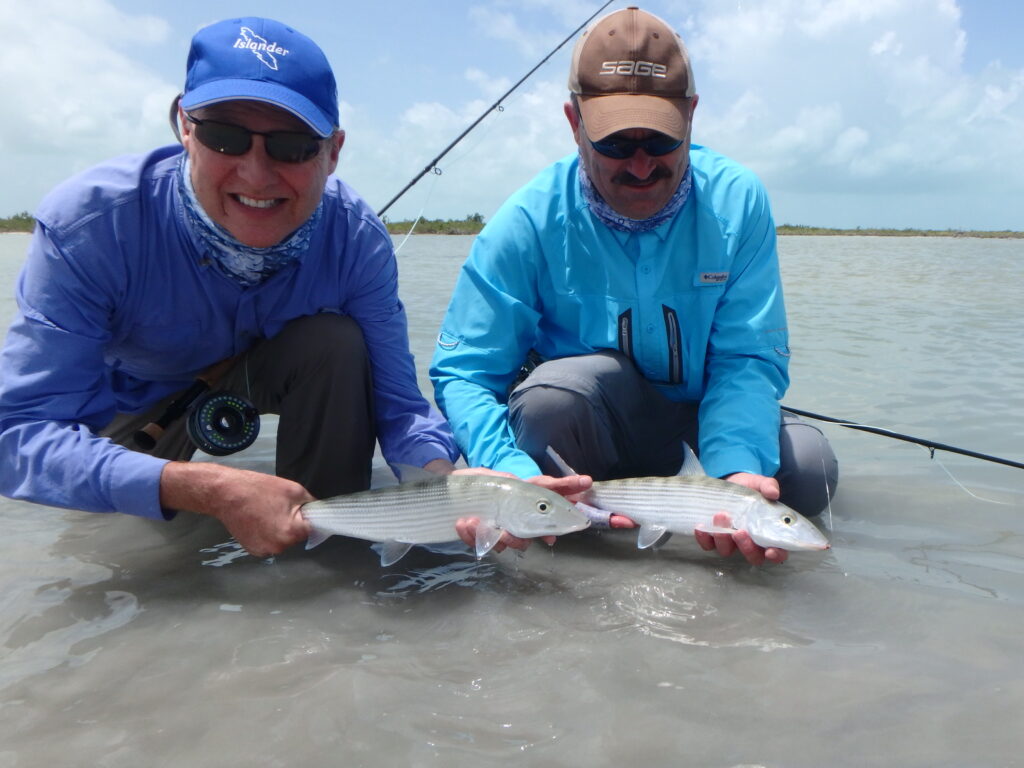 In the winter months when our lakes are frozen, and the rivers are overcrowded many anglers now head to tropical fishing destinations around the world. Every couple of years I go on a Mexico adventure with close friends and the memories we share will stick with us forever. Again, these trips are more about sharing a drink and a laugh with goods friends then they are about putting fish in the boat. That said we do catch a lot of fish on our trips which is always a bonus.
Fishing for food
When Man first started fishing it was for the sole reason of putting food on the table. The term catch and release simply made no sense as fish were abundant, free and good for you.  The thought of catching a nice fish and then releasing it simply did not make any sense in any way shape or form.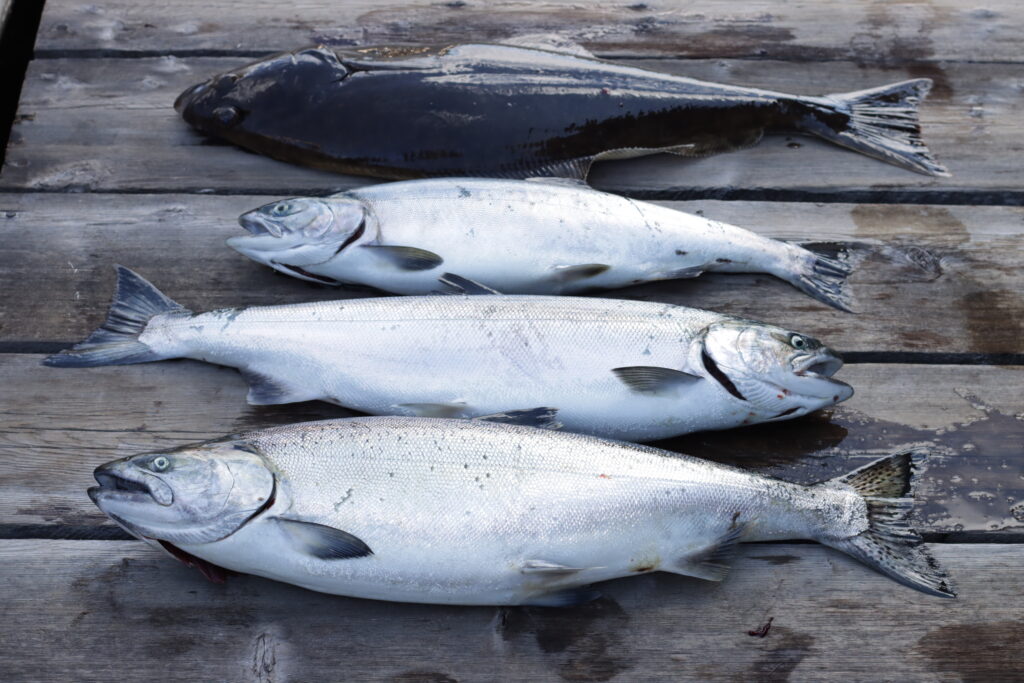 The transformation from meat hunting to sportfishing really only caught on over the past few decades. Go back as little as one generation and the goal on a fishing trip was to catch and keep one's limit. I even knew a few people that killed everything, and they did not even like to eat fish.
I am proud to say that today's anglers catch and release more fish than they kill. This is a good thing if this valuable resource is going to be around for generations to come. All that said, there is nothing wrong with taking home a fish or two for dinner or the smoker. Hatcheries remove the adipose fin on the juveniles they release so we keep hatchery fish and release the wild ones to continue the gene pool.
Fishing as a source of income
The economic spinoff from sportfishing in BC is almost unmeasurable. Whether its the manufacturing of boats and trucks or our favorite fishing gear it is almost impossible to put an exact value on how valuable the sportfishing resource is to Canadians.
We seldom take a moment to think of what it takes to keep sportfishing going strong in BC. From retail stores to fishing gear manufacturers there are ten of thousands of people relying on fishing as a source of daily income. When we think of fishing we generally think of a fun time on the water with family and friends but for many fishing is so much more then that.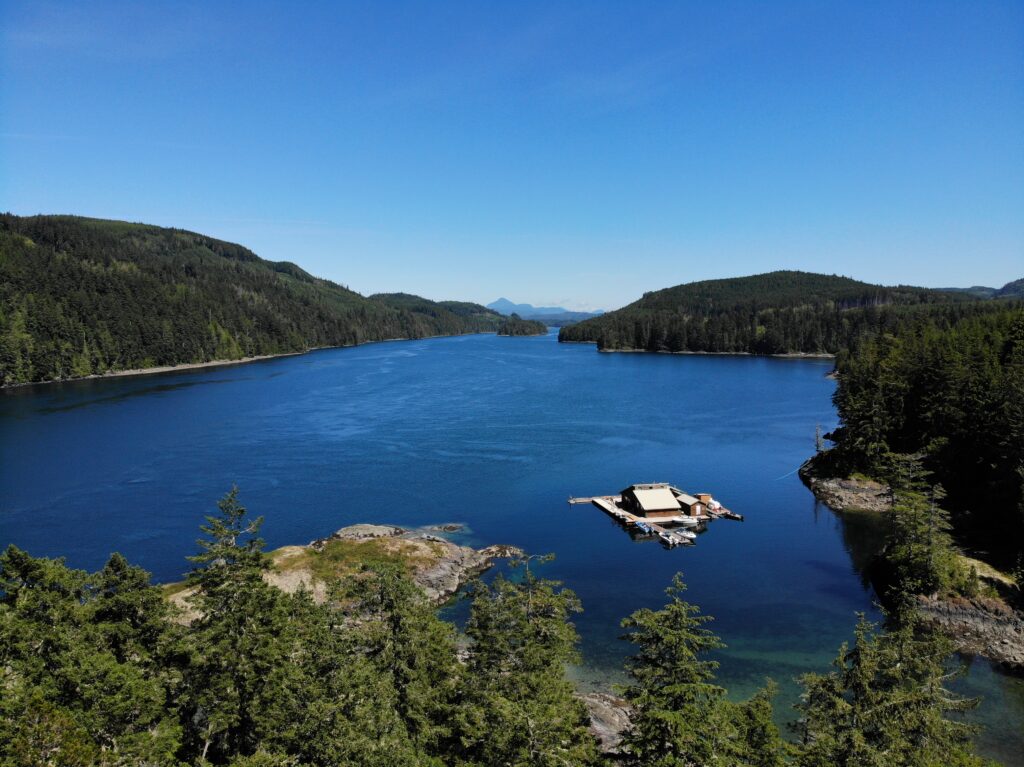 In BC, the variety of fishing opportunities for us is endless. A large part of our fishing diversity is due to the large variety of fishing accommodations and guides. Without guides and lodges in remote locations many of our fishing opportunities would simply not exist.
Bragging rights
Over the years I have noticed anglers changing their thoughts on why they fish. Decades ago, it was a goal to fill the cooler with one's limit and going fishing just for fun was not all that common. Now with fish stocks dwindling people fish more for the enjoyment and tend to release more than they retain. Even when I fished in the Queen Charlottes a few times, I was impressed to see that many anglers were proud to release that once in a lifetime prized tyee.
When I first starting fishing close to fifty years ago, it seamed like everyone kept fish for the sole reason of bragging rights. Anglers would love to show off their prized catch to neighbours and friends or with Stillwater's to walk through the campsite with a large trout in the net. Thankfully those times have changed with everyone carrying cell phone cameras and regular cameras. Now you can take a quick pic and release the fish.
Once home you can share your prized catch on social media while the fish is still alive and swimming freely. The photos taken now can be handed down for generations where a frozen fish will only last a couple months at best. It took a long time to learn this, but I now realize that the trip starts when you leave the driveway and ends once home again. The journey should always be part of the excitement.
Competitive fishing
Over the past couple decades many anglers have moved towards competitive fishing. This type of fishing is exactly what the name implies. Anglers fish against other angles from around the world to see who the best at the end of the day is. I have many friends that do this type of fishing and travel around the world to see how they fare against the worlds best.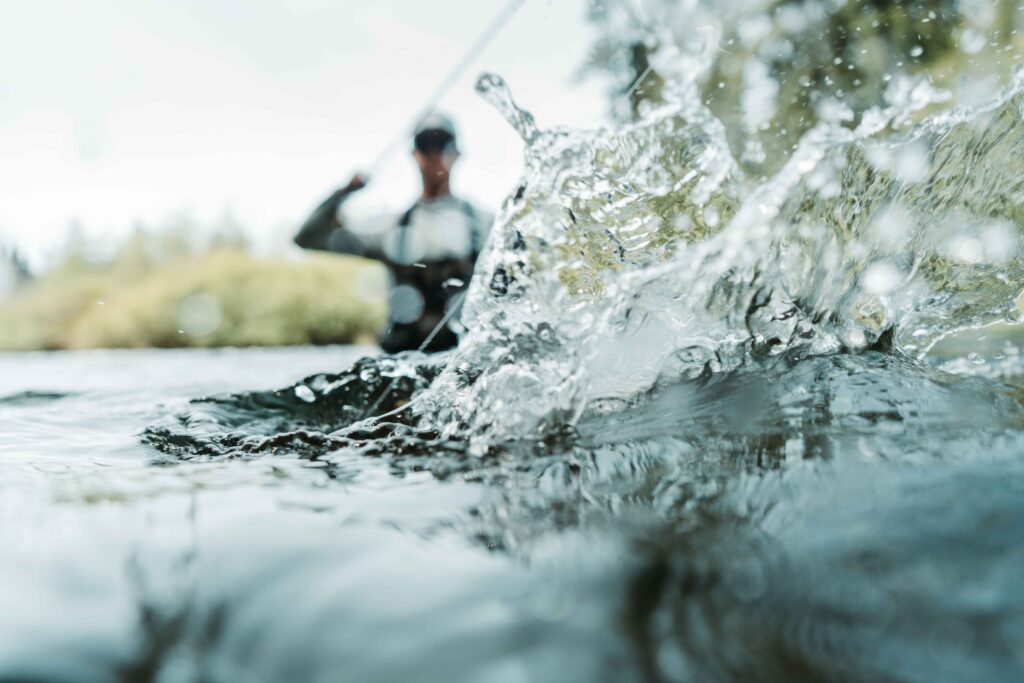 This is obviously an expensive hobby due to the travelling but at the end of the day they meet lots of new friends from all over the globe. Personally, I do not think I could deal with the stress of competitive fishing as many times it comes down to the section of river or lake you are given. It doesn't matter how good you are at fishing if you get a body of water that does not contain fish then you are going home skunked.
One positive aspect of competitive fly fishing is the fact fish are not killed. They are kept alive in the water until a judge can make an eucrite measurement.
The evolution of fishing
When we take on this hobby for the first time for many it is all about the numbers. Regardless of species or size its all about putting as many fish to hand on a trip as possible. After a few years our thought s change a little and we are more after quality than quantity. And the final phase of the evolution is targeting rare and harder to catch fish.
This evolution is what makes tropical fishing so popular amongst anglers that have fished for many years. When you get to the last stage of the evolution the success of the trip is not based on how many fish you catch but more on the experience itself.
One thing it took me years to overcome was basing the outing on the weather, scenery, and companionship with the fishing partner. Now for myself a trip starts months before will preparing for the trip and ends years after as the memories will hang around forever.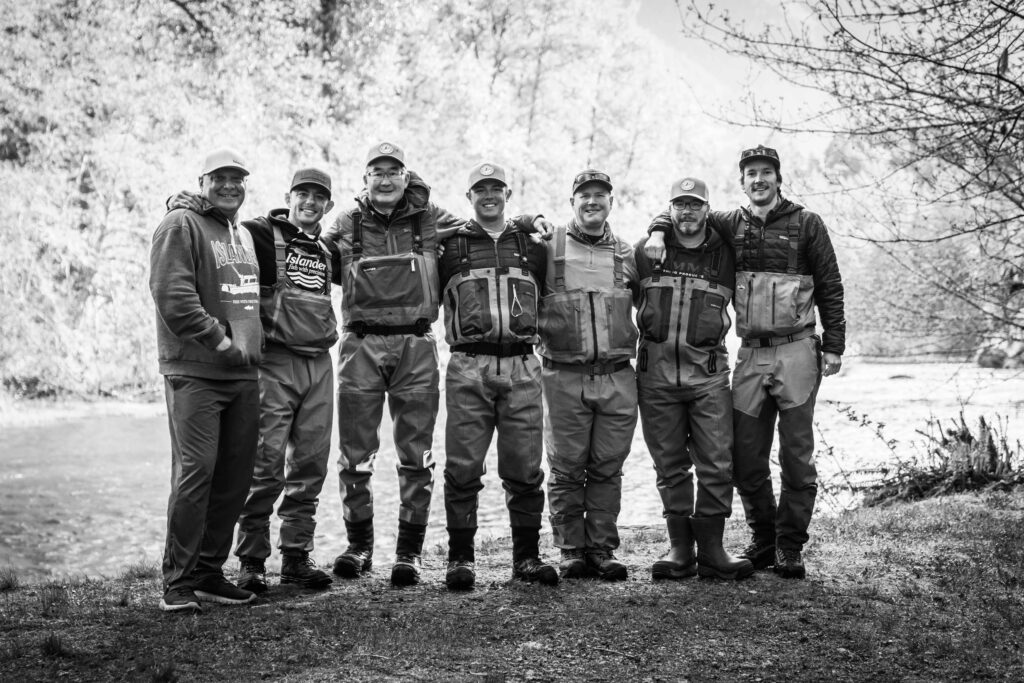 As for myself, fishing has become more of a lifestyle then a hobby over the years. Now fishing is much more to me then just landing a fish. This hobby I hold so close to my heart has allowed me to become an outdoor writer, photographer, fly-tier, and teacher. Catching a fish on an outing is simply a bonus to top off an already wonderful day. I have met some of the nicest people in the fishing industry and while on the water and I would not trade it for the world. Over the years I have come to realize that the anticipation and memories are as significant as the trip itself.
Please feel free to leave a comment following this article to let me what fishing means to you. I would love to know what angling means to the average angler.