Days Gone By
There are not many salmon systems left capable of producing river monsters.
Sure there's some big Kitsumkalem and various Skeena Chinook left up North but it ain't what it once was. Not much is really, when it comes to our beloved salmon.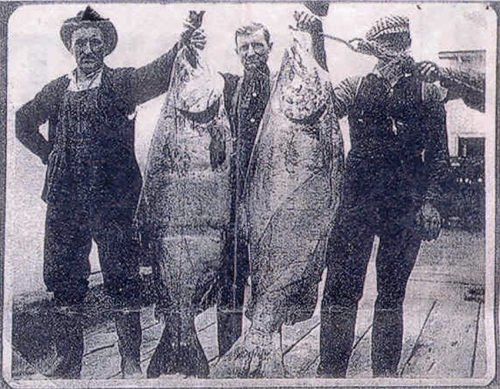 Any hardcore Chinook angler will recount tales of giant Columbia fish. The ones that ran up North of Revelstoke and Mica Dam and tipped the scales at more than 100 pounds. The old black-and-white river monster kinda photos. Where huge Chinook is strung up by tale like a Marlin.
And of course various Vancouver Island runs, Central Coast stocks and the Mighty Fraser all produced river monsters in their time. But once again, they are only shadows of their former Chinook rearing selves. And we know the usual culprits and scapegoats: habitat degradation; dams; climate change; killer whales and pinnipeds; over harvesting; under conserving; gill nets in the rivers, salmon farms and decades of DFO mismanagement.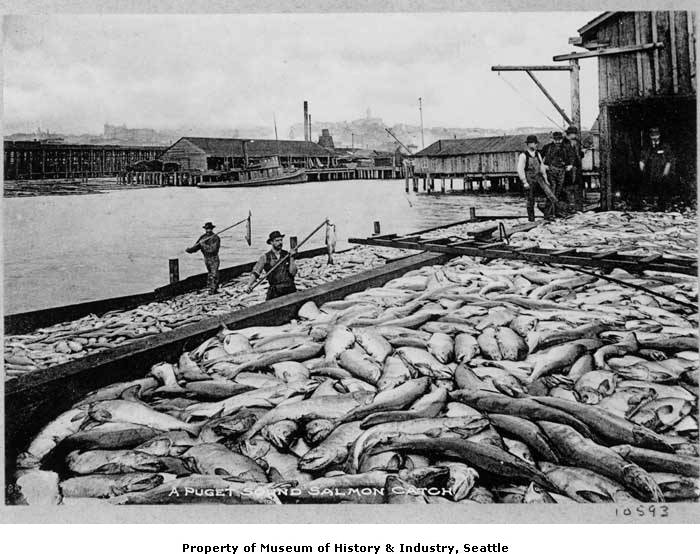 A Remnant Remains
In this tough salmonid world of diminishing returns, one river system exists mostly like it always has: the Wannock River. Rivers Inlet. Wuikinuxv Traditional Territory.
Now the tale takes a twist here because I'm a long-time Islander Field Team member but have only fished the Wannock with a hatchery gill net. I generally don't fish big Chinook in the Inlet either, strictly a personal matter of salmon conservation and media management. But as a proud member of the Percy Walkus Hatchery crew that tackles the Wannock broodstock fishery every October, I've caught countless awesome Tyees and hulking salmonid specimens.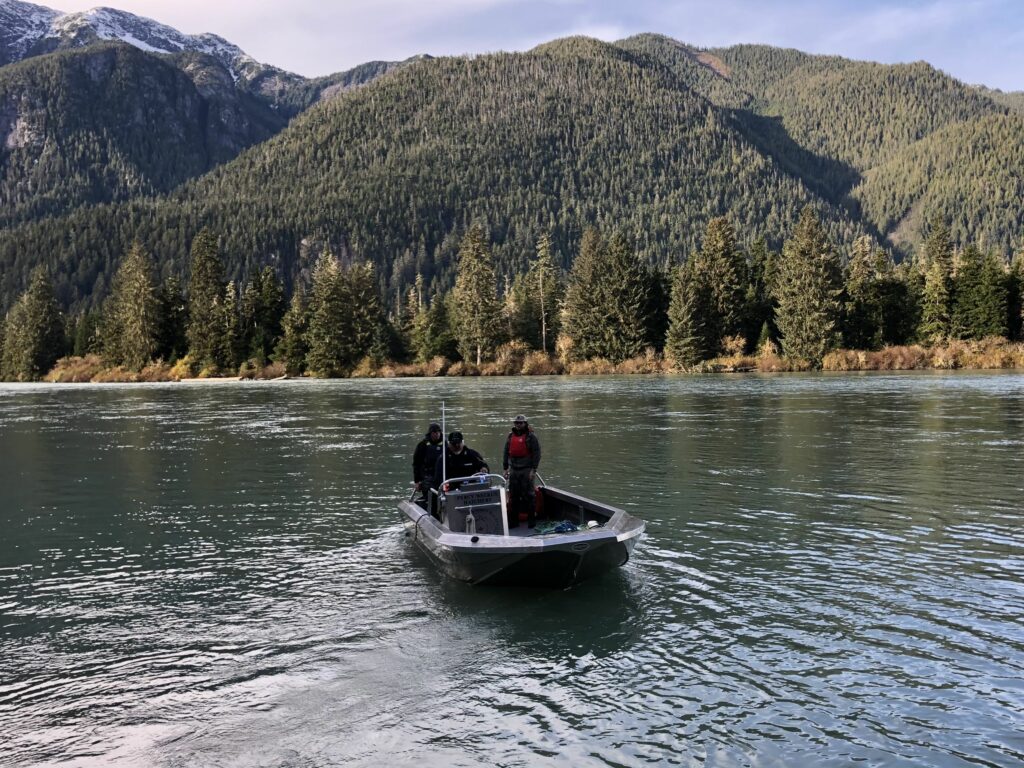 Islander has happily supported PWH the past five years with some custom rod and reel setups for the Rick Hansen Fundraiser and Auction at Duncanby Lodge. Which has been unfortunately missed the past two years due to Covid-19 and morphed to online like most events. The custom engraved Islander combos have always looked great and fetched top auction dollar for the hatchery.
Anyway, there's my link with Islander Reels, Duncanby Lodge, and Wuikinuxv Nation. And the absolutely stunning Wannock River. At the head of Rivers Inlet, the Wannock runs into 25-mile long Owikeeno Lake. Chinook salmon, really big Chinook salmon, come home to spawn every Fall and the Wannock comes alive with incredible river monsters.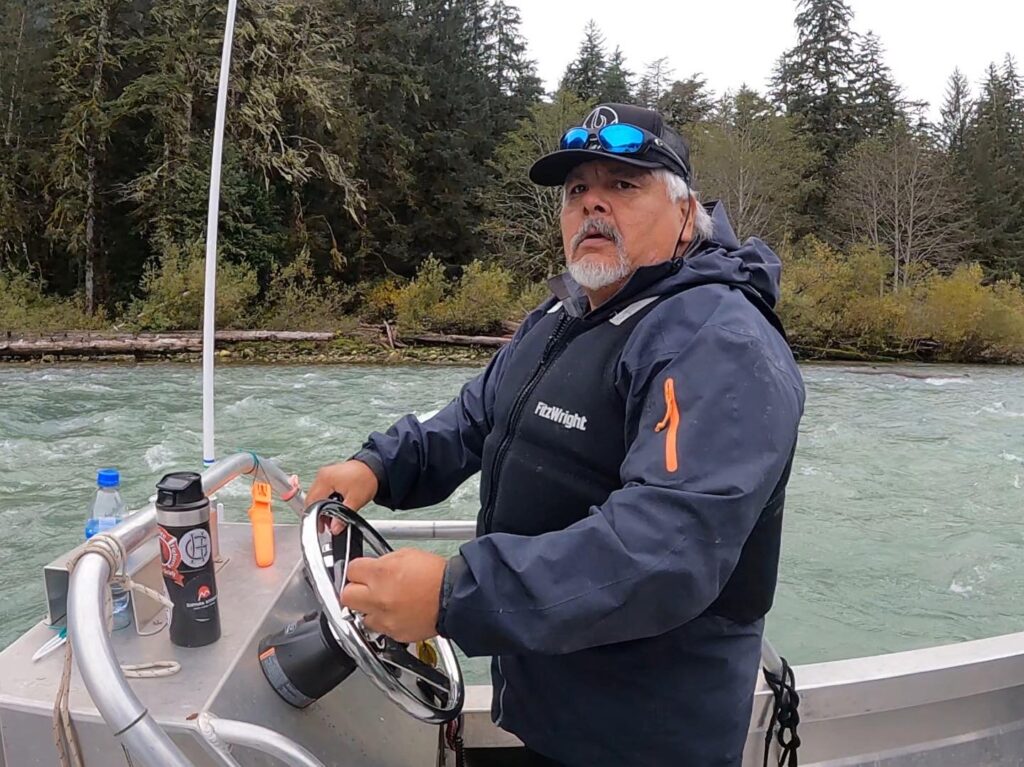 Protecting Their Heritage
Now I only call them river monsters because my buddy Ted Walkus, Wuikinuxv Hereditary Chief and longtime Rivers Inlet guide, calls them river monsters. In reality they are huge Chinook salmon with the genetics to prove it. This year alone at the hatchery egg take, two 68-pounders and a 70-pounder were hauled over gunwhales. Please keep in mind these fish have lost up to 20% of their mass by spawn, and may have been pushing 100 pounds in saltwater. There is no describing the feeling when a true river monster gets hauled on-board.
The Wannock River remains unique because it exists as it always has. There's no development, contaminants or traffic. It's a salmon river…as a salmon river should be. Nestled in the heart of Wuikinuxv Traditional Territory, tiny Wuikinuxv village sits on the banks of this magnificent river, keeping watch over some of the largest salmon left on Earth.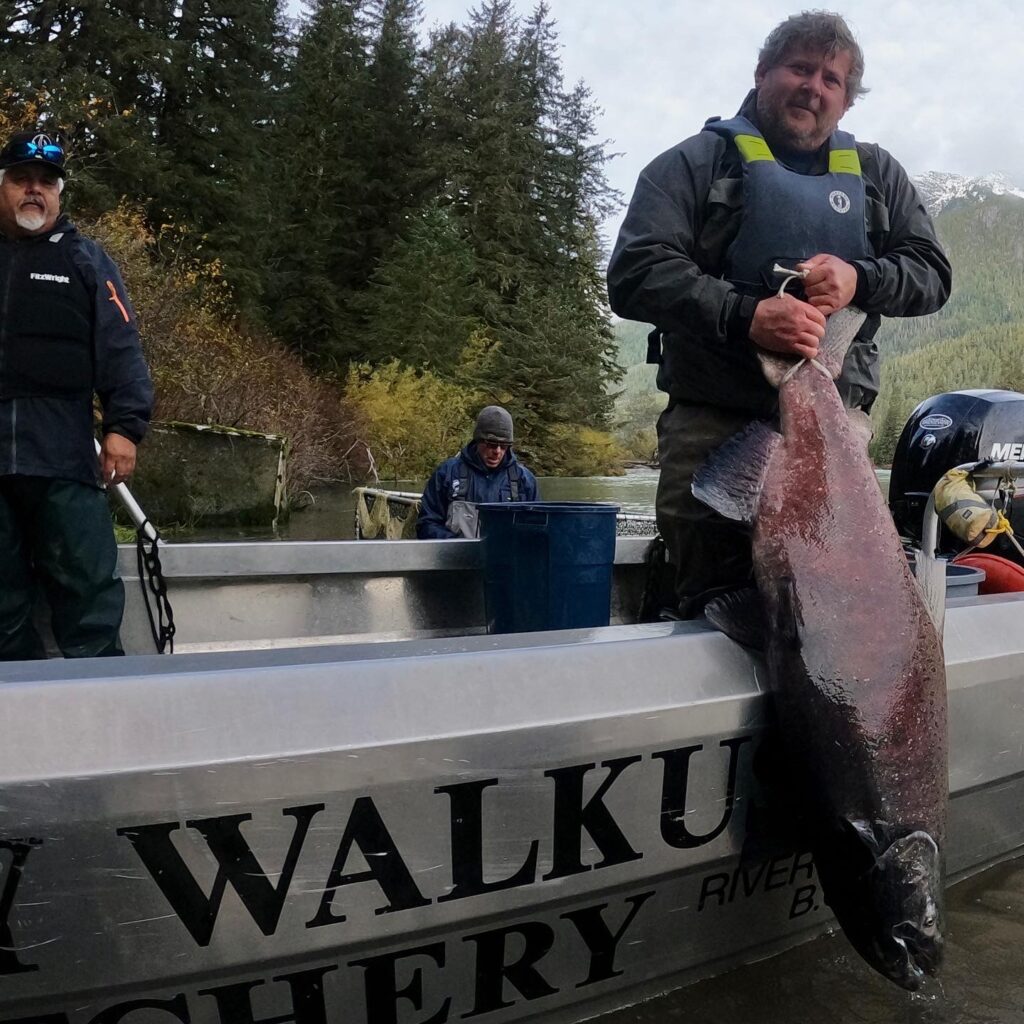 Each August committed anglers flock to River Inlet to try their luck at tackling a mighty Wannock Chinook and there's boats aplenty at "The Head." While the fishery has been decidedly meat and kill oriented in its storied trophy past, catch-and-release is the new norm. Releasing these big Chinook at the Head of Rivers Inlet allows them to complete their natal journey home to the Wannock. Most spawn and reproduce naturally while the hatchery takes approximately 30 males and 30 females to reach a goal of around 300,000 fertilized eggs.
Hope For The Future
Those in the full coastal know, however, understand Wannock fish are caught from Haida Gwaii to Dundas Island, Milbanke Sound to Hakai Pass and even South of Rivers Inlet to Port Hardy. If you've landed a Chinook salmon over 50 pounds South of Prince Rupert, there's an incredibly good chance it's a Wannock. If you've got a trolling problem like me, you chase these amazing fish down the BC Coast every year. Usually with very limited success.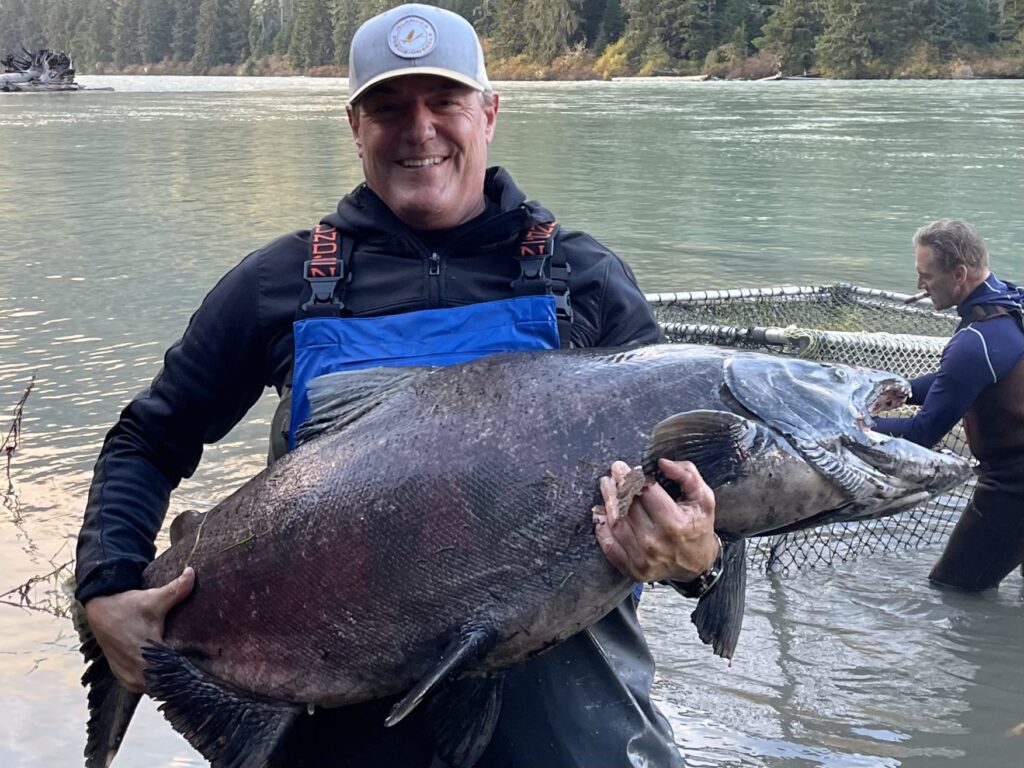 Islander Reels have been the standard for catching big Chinook salmon on our coast for decades. Duncanby Lodge and Percy Walkus Hatchery are setting a new standard in salmon conservation and run stewardship in British Columbia. Big Coast is incredibly fortunate to be a long-time supporter and partner of both!
-Tim Milne
Since 2008, you'd be hard pressed to find an angler who has fished more stretches of British Columbia's coastline than Tim Milne. Every summer Tim puts his Kingfisher in the water and travels up and down the coast fishing and filming as he goes for his TV series Big Coast.