Tough Slogging
With holidays here, the one thing foremost on the fisherman's mind is… "man when is all this rain gonna let up!"
From massive flooding and atmospheric rivers on British Columbia's Coast to the rainiest November in recorded history, Fall and Early Winter 2021 have been soggy and saturated to say the least.
Blown out rivers, flowing debris and an ecological disaster aside, there had only been two to three fishable days in saltwater since October at the time of writing this. Not to cry the proverbial blues, as many communities have been decimated by flooding and infrastructure breakdown, but it seems like we just roll from one calamity to the next these days and good fishing remains elusive.
Opportunities Still Abound
Now this Wet Coast weather isn't completely abnormal in November, but Mother Nature has definitely packed a bigger wallop in 2021. And big systems seem to sit for days and unload precipitation, only leading to bigger wind events and a Southern BC coastal weather marathon. Not many fishermen are in shape for a marathon, and we've definitely had the toughest start to Winter Spring fishing in recent memory!
Which definitely sucks. Because Winter Spring fishing the last several years has been a blast. More than a few trollers I know have joked that, free from heavy handed DFO management and Sandheads-like boat traffic, Winter Spring fishing is the new August! I'm not completely sure about that, but if you can handle the elements, retention on Chinook remains at two per day and there are no dreaded closures in the South.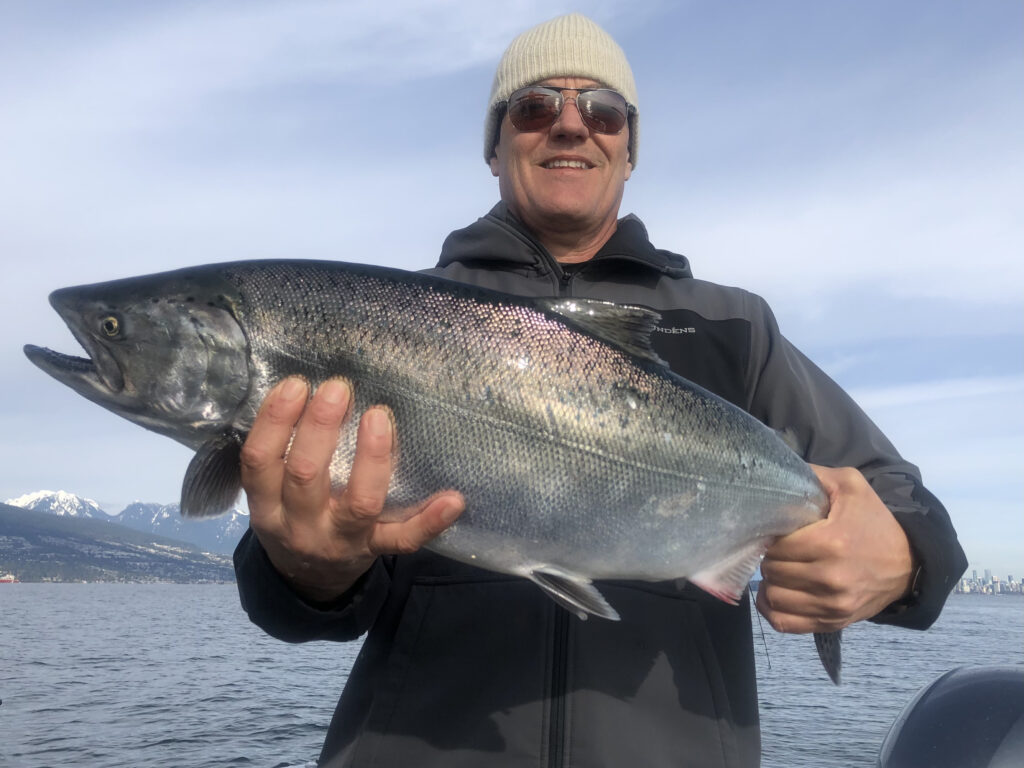 Top to Bottom
December has somewhat eased the heavy November rains and fishable days have been a little easier to come by on the coast. And we're talking the whole coast. Winter Springs are all the fashion from Prince Rupert to Juan de Fuca and just about everywhere between. It's a BC thing, complete with boat heaters, puffy down jackets and requisite hoser toques. If weather isn't too bad…out comes the Campbell River dinner jacket!
At home in the Lower Mainland, Winter Spring fishing helped make Covid somewhat more bearable the past year. Although there was discussion about essential travel this and essential service that and quarantines and bubbles and blah, blah, blah, a few solo and family fishing days helped provide a pandemic escape and a couple tasty Chinook for the barbecue.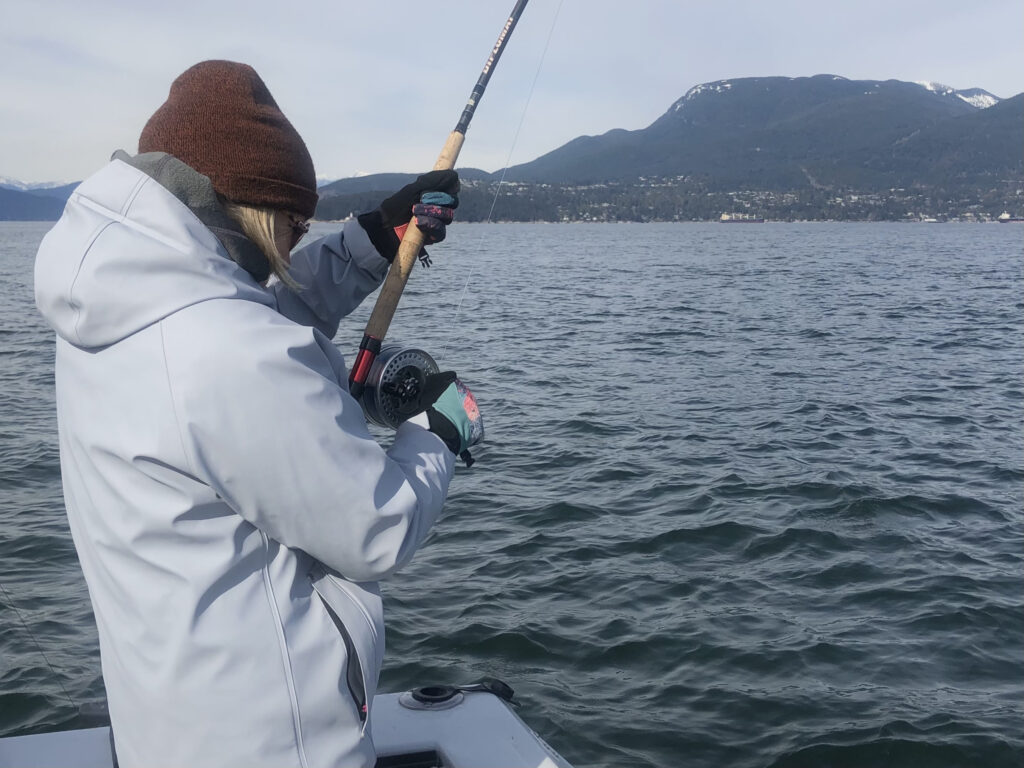 From fishing Howe Sound, Bowen Island, the Freighters and Gulf Islands, Winter Spring fishing can be an incredible experience. You don't typically venture out on lousy days so experiencing a calm and sunny winter day can actually happen. In fact, December through March this past year provided a number of beautiful days with great light and steady salmon action. Just make sure your diesel heater is fully operational.
Not much says Happy Holidays more than a meal made of Winter Chinook, perhaps the finest tasting of any salmon. It could be the bright red festive colour of the meat or even shiny silver in the net. Either way, it's a long Fall and Winter sandwiched between Chinook angling season proper, so a little ho ho ho on the saltchuck is a festive thing. A holiday troll is truly a wonderful time to enjoy a sweet coastal day.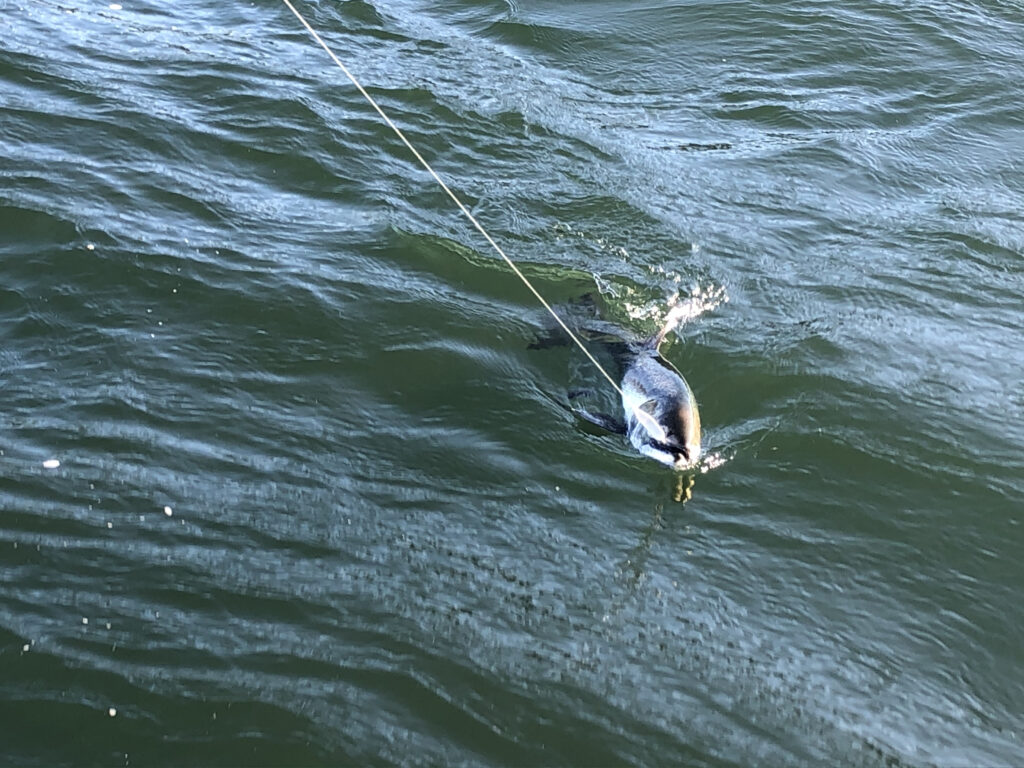 Down Deep
For the uninitiated, Winter Spring fishing is done deep, anywhere from 120 to 220 feet. Smallish spoons and flashers are the go-to gear, although some dabble in hoochies or even anchovies. Not sure why! Hook set and line stretch can be a little challenging at serious depths so many anglers are ditching the monofilament for braid and a mono top shot. This takes care of the stretch and can make your hook set and fish fight a way better experience.
Islander TR3s and Abu Garcia Diplomat rods are my rock solid setup for Winter Springs, with the TRs capable of hauling necessary line for deep fishing. As awesome as the TR3 may be, I also pack a couple old retro Islander MR2s just in case. Sometimes, but not all the time, an urge to kick it old school just takes over and a BC classic like the MR2 is a perfect call. Style, over all else, if you will.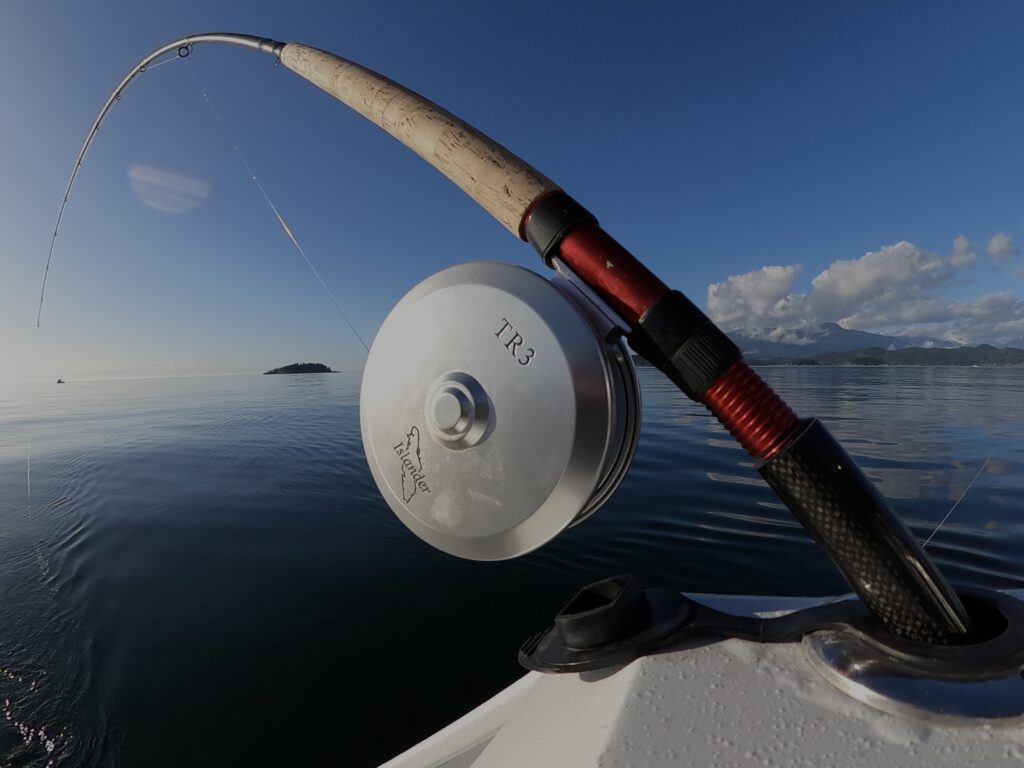 And finally, as we wrap up this festive, holiday, Christmas and wet Winter Spring literary exercise, don't forget the fishing gear. It's been a tough and interesting year for the fishing industry, and there's nothing like a new Islander reel, hoodie, stash of smoked salmon or pile of tackle under the tree.
Tight lines and happy holidays to all!
-Tim Milne
Since 2008, you'd be hard pressed to find an angler who has fished more stretches of British Columbia's coastline than Tim Milne. Every summer Tim puts his Kingfisher in the water and travels up and down the coast fishing and filming as he goes for his TV series Big Coast.