For most of us, a volcano made of paper mache, some paint, baking soda and vinegar was the last cool science project we got involved with. Thankfully, Will Duguid—a researcher at the University of Victoria—is offering you the chance to show Mrs. Robinson that your contribution to science didn't end on the slopes of Mount Paper Mache.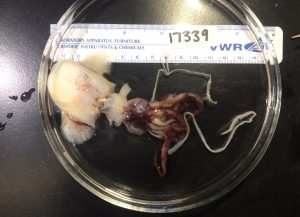 In a bid to understand more about the composition of salmon diets in Southern British Columbia, Duguid has started a project where anglers can submit the stomach contents of harvested fish for analysis.
To participate, all you have to do is remove the digestive tracts of a harvested salmon, pop them in a bag, record some basic information, then drop them off at one of several stations (see below). For every submission, participants will receive an entry to win an Islander MR2-LA at the end of the year.
From there, Duguid and his team of researchers will analyze the contents and record what the salmon have been eating. This information is added to a database that presents a picture of what, when, and where salmon are eating.
All participants are provided with an annual report that breaks down the regional, seasonal, and species specific diets of the region's salmon—invaluable data when it comes to selecting the right bait at the right time.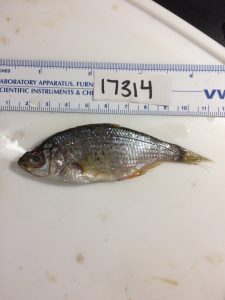 As the program grows, the database's value will increase as trends become more clear and changes are identified. For researchers and policy makers, the data will add to their understanding of the marine ecosystem, and to make better evidenced-based policy for our fishery.
To participate, simply follow the instructions on the attached document and if you have any further questions, feel free to email Duguid here.
Project Information, Submission Protocols, and Drop-Off Locations
Current Drop-Off Locations (updated May 10, 2018)
Island Outfitters (Victoria)
Tyee Marine (Campbell River)
Pacific Net and Twine (Parksville)
Harbour Chandler (Nanaimo)
Eagle-Eye Outfitters (Sooke)
Home Hardware (Sidney – at this location only)
Pacific Angler (Vancouver)
Bon Chovy Fishing Charters (Granville Island)
Bamfield General Store (Bamfield)
Harbour Chandler (Nanaimo)