As internationally recognized experts in the field of stillwater fly fishing, Field Team members Brian Chan and Phil Rowley are always looking for new and innovative ways to share their knowledge with other anglers. From books to magazine articles to seminars to DVDs, they have been using whatever technology is available to solve the "puzzle" that is lake fishing.
Now they're evolving yet again with their most powerful platform yet. They have been developing an all-new app called Stillwater Fly Fishing and Fly Tying that will be full of useful information, ready to access anytime, anywhere. Islander's brand manager Steve Rennalls recently had a chat with Phil to get all the details.
You've fished all around the world in all environments—how did lake fishing become such a passion for you?
Growing up in BC lake fishing was the most easy to access and most readily available. I also really enjoy all of the hatch matching and fish location challenges stillwater fly fishing has to offer.
What makes stillwater fishing unique?
Each lake is different, not only from lake to lake but the same lake changes daily, seasonally even hourly sometimes. There are lots of different food sources and stages within each food source to keep one challenged for years. Lakes are like a jigsaw puzzle that you have to figure out. The only challenge, and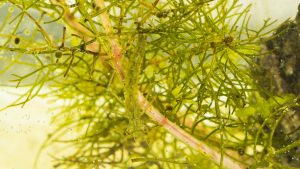 it's a big one, no one gave you the box top so you don't have any idea at times what the finished product is supposed to look like. Some days the puzzle is easy to figure out other days it seems as though the puzzle is 50,000 pieces of an all blue sky. Stillwater fish are also nice and big which makes it all worthwhile when you figure something out.
Your resume includes books, seminars, the show circuit, international travel host, a two-part DVD series with Brian Chan, and now the two of you have a new project in the works. Tell us about how the idea came together.
Brian and I have been working with an app developer who approached us about creating an educational stillwater fly fishing app. The app is designed to provide an on the water resource to provide possible answers to any angler facing a unique challenge or presentation opportunity.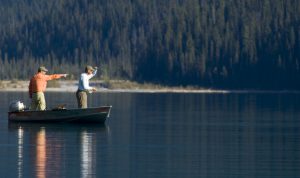 For Brian and I it is challenging to travel and speak to everyone. We both enjoy helping others become better fly fishers and we hope that this app will provide them with the stillwater knowledge we have been fortunate enough to gather over our many years fly fishing lakes across North America.
How has the filming been going?
As with most complex projects there have been challenges. It seemed at times everything that can does go wrong. Learning how to use new gear, dealing with environmental challenges, back and forth edits and re-writes.
In the early spring I tried to get together with Brian only to have my available travel routes blocked by an avalanche one way and a rockslide the other.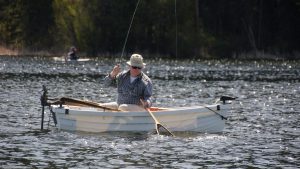 What can users expect to get out of the stillwater fly fishing app when it launches?
Brian and I hope they find the content valuable and useful towards their angling efforts. Ultimately providing them with greater on the water enjoyment and less frustration. The app is like having Brian sitting beside you on the water.
How does the functionality work?
The app downloads both the initial content and any future uploads via a Wi-Fi connection. However, once all the content has been downloaded the app is fully functional, even without Wi-Fi or data access. User would pay a small monthly fee to access the majority of content. There is also free content too.
Not having to rely on Wi-Fi means you can use the app while sitting on your favourite lake without the worry of data or Wi-Fi access to make the app function.
The app content is currently broken down into five chapters, Flies, Leaders & Knots, Entomology, Equipment and Techniques & Tactics. Fishing regulations for each province and state are also included. The app platform is flexible to meet user needs and expectations.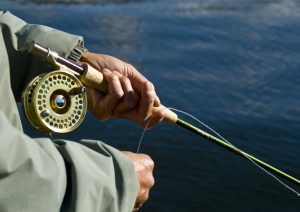 What kind of content can we expect to see in the future?
We currently have over 65 video tips loaded and ready for testing. Once the testing process is complete any recommended changes would be implemented. Once implemented, the app should be ready to launch.
Moving forward, new tips would be uploaded frequently, typically on a monthly basis. Future content would be based on a long list of tips Brian and I have put together and are currently working on plus, and perhaps most importantly, feedback from app users on specific challenges they need help with.
Have you got a release date for us?
Early in 2018 we hope. It all depends on how the testing process goes. We are on the short strokes now.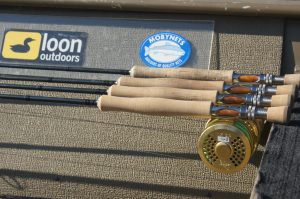 Anything else you'd like to share?
You can follow the app's progress and post questions etc. for Brian and I through our personal social media pages, Facebook and Instagram as well as the dedicated Facebook page that has been set up for the app, @StillwaterFlyFishingandTying
You can link to Phil and Brian's social sites from our Field Team page. We'll be keeping followers up to date with more information about the stillwater fly fishing app as launch date approaches.